On-sale this month...
Just a quick reminder about all the cool books I have coming out this month: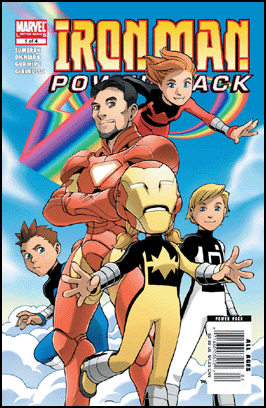 IRON MAN & POWER PACK #1
Written by MARC SUMERAK
Art by MARCELO DiCHIARA
Cover by TAKESHI MIYAZAWA
What's 50-feet-tall, nearly indestructable, and on a rampage through New York City? Iron Man calls it "Ultimo"... but to the members of Power Pack, it's just another super-jerk trying to ruin their day off! And while our young heroes join forces with everyone's favorite armored Avenger to bring down this mega-sized metallic monstrosity, are they missing something far more sinister going on behind the scenes? Does the action ever end?!? Not for Marvel's youngest heroes!
On-sale November 14, 2007!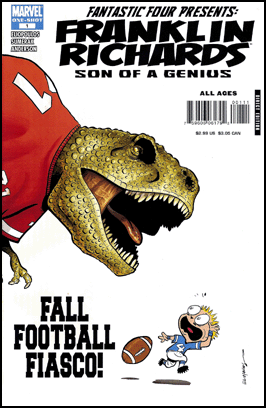 FRANKLIN RICHARDS: FALL FOOTBALL FIASCO!
Written by MARC SUMERAK & CHRIS ELIOPOULOS
Art by CHRIS ELIOPOULOS
It's first down and 10,000,000 BC as Franklin Richards hits the field for another batch of terrifically terrifying tales! But it's not just monsters from the past out little hero has to worry about. He's also got to deal with visitors from the future, invaders from outer space and some very angry foliage! With five new stories for the price of one, this all-new special is a guaranteed touchdown!
On-sale November 21, 2007!
.
Labels: Marvel