WEAPON X: FIRST CLASS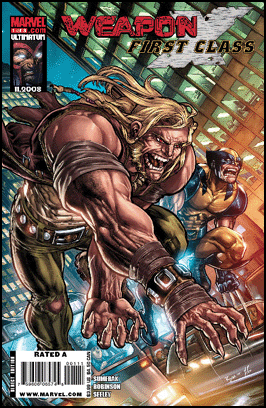 Marvel's November solicits are up... and Sumerak's top-secret project is finally revealed!
WEAPON X: FIRST CLASS
is a new three-issue limited series that features a journey back to Logan's darkest days as a member of the Weapon X program.
It's more than just a history lesson... it's a lesson in pain!
Check back very soon for more info...
.
Labels: Marvel