On-Sale August 29, 2007...
ON-SALE NOW!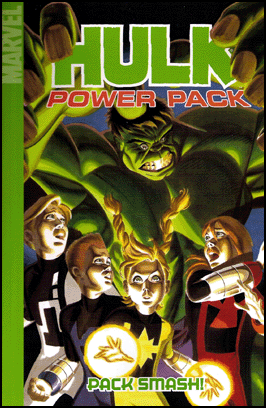 HULK & POWER PACK: PACK SMASH! Digest

Power Pack couldn't be more excited to meet their father's new colleague, the world-famous Dr. Bruce Banner. But when the kids find themselves trapped in the tunnels beneath Manhattan by the Absorbing Man, they find out what happens when the good doctor gets angry! Get ready to go gamma as a brand-new team-up begins here!

.
Labels: Marvel