New Comics On-Sale Dec. 4, 2008...
ON-SALE THIS WEEK: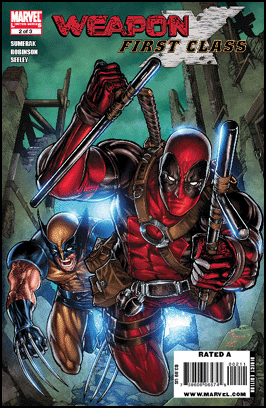 WEAPON X: FIRST CLASS #2
Written by MARC SUMERAK
Art by MARK ROBINSON and TIM SEELEY
Cover by MICHAEL RYAN
The journey into Wolverine's mind continues as Professor X and Logan dig deeper for answers about the mysterious mutant's past. But when the truth about the Weapon X Program finally begins to surface, the repressed emotions tied to those memories may be too much for Logan to handle! It's not just a history lesson... it's a lesson in pain!
PLUS: A warped tour of the Weapon X facility, as seen through the eyes of everyone's favorite Merc-with-a-Mouth -- DEADPOOL!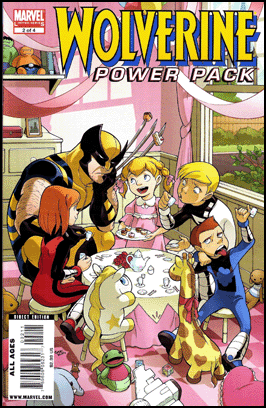 WOLVERINE & POWER PACK #2
Written by MARC SUMERAK
Art & Cover by GURIHIRU
FIELD TRIP!!! The Power kids are excited to be visiting the coolest school on the planet -- the Xavier Institute! But even the home of the world's most powerful mutants might not be safe when the Sentinels come knocking! It's mutant mayhem in the mighty Marvel manner!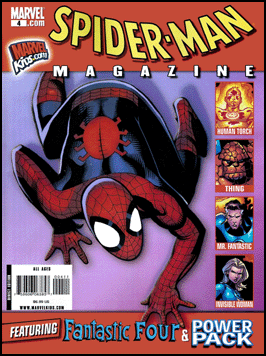 SPIDER-MAN MAGAZINE #4
Written by PARKER, SUMERAK & DeZAGO
Art by SCHERBERGER, GURIHIRU, LIM & WIERINGO
Cover by CHRIS BACHALO
It's Spider-Man from cover to cover in the latest senses-shattering edition of the wall-crawler's very own ongoing magazine! In addition to full-length comic-book stories, this issue features puzzles and games, pinups, a letters page, and a pull-out poster!
This issue reprints a number of classic Spidey stories, including
SPIDER-MAN & POWER PACK #4
.
AND COMING NEXT WEEK: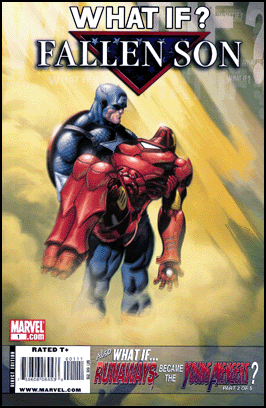 WHAT IF?: FALLEN SON
Written by MARC SUMERAK
Art by TREVOR GORING
Cover by ED McGUINNESS
Every man, woman and child in the Marvel Universe remembers where they were the day that Captain America died. But what if the event that forever changed the heart of heroics had never actually happened? And what if the hero that helped define the post-Civil War era had fallen in Cap's place? Join us for a tale of death, mourning and rebirth as we ask the question on everyone's mind: "What if Iron Man had died instead of Captain America?"
Featuring Part 2 of a special five part back-up story, "What if the Runaways Became the Young Avengers?" In this issue... Iron Lad stands revealed!
.
Labels: Marvel