New Comics On-Sale April 16, 2008...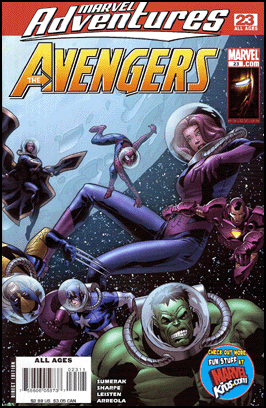 MARVEL ADVENTURES: AVENGERS #23
Written by MARC SUMERAK
Art by KEVIN SHARPE
Cover by LEONARD KIRK
AVENGERS RE-ASSEMBLE! What happens when you take the "Earth" out of Earth's Mightiest Heroes? You end up with a bunch of Avengers that have mysteriously vanished off the face of the planet! Now Captain America and Spider-Man must call on some of their newest allies to help them rescue their missing teammates. But will this new roster of unpredictable heroes be able to work together long enough to save the day... or will they just end up making things even worse?
.
Labels: Marvel