Sumerak writes SEGA IRON MAN SPECIAL!
This May,
SEGA
is releasing an
IRON MAN
video game as a companion to the upcoming summer blockbuster movie featuring Marvel's armored Avenger! As a part of the big release, I will be writing the
SEGA IRON MAN SPECIAL
-- an exclusive free giveaway comic book that will tie into the
SEGA
video game! Reserve your copy of the game today and join the fun!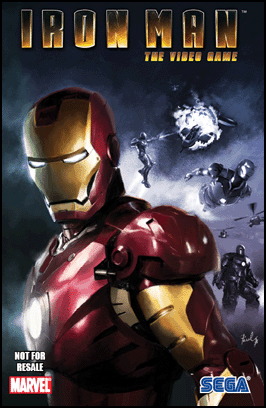 SEGA IRON MAN SPECIAL
Written by MARC SUMERAK
Art by ALBERT CARRERES GUARDIA
Tony Stark is a billionaire industrialist on the cuitting edge of weapons technology. But when those weapons mysteriously start finding their way into the hands of street thugs and private militias, it's up to Stark's armored alter-ego -- the invincible Iron Man -- to make sure that the streets are kept safe!
This exclusive comic book based on the
IRON MAN
video game from
SEGA
will be available at major retail outlets and is free with the purchase of the game! More details soon on where to get your copy...
.